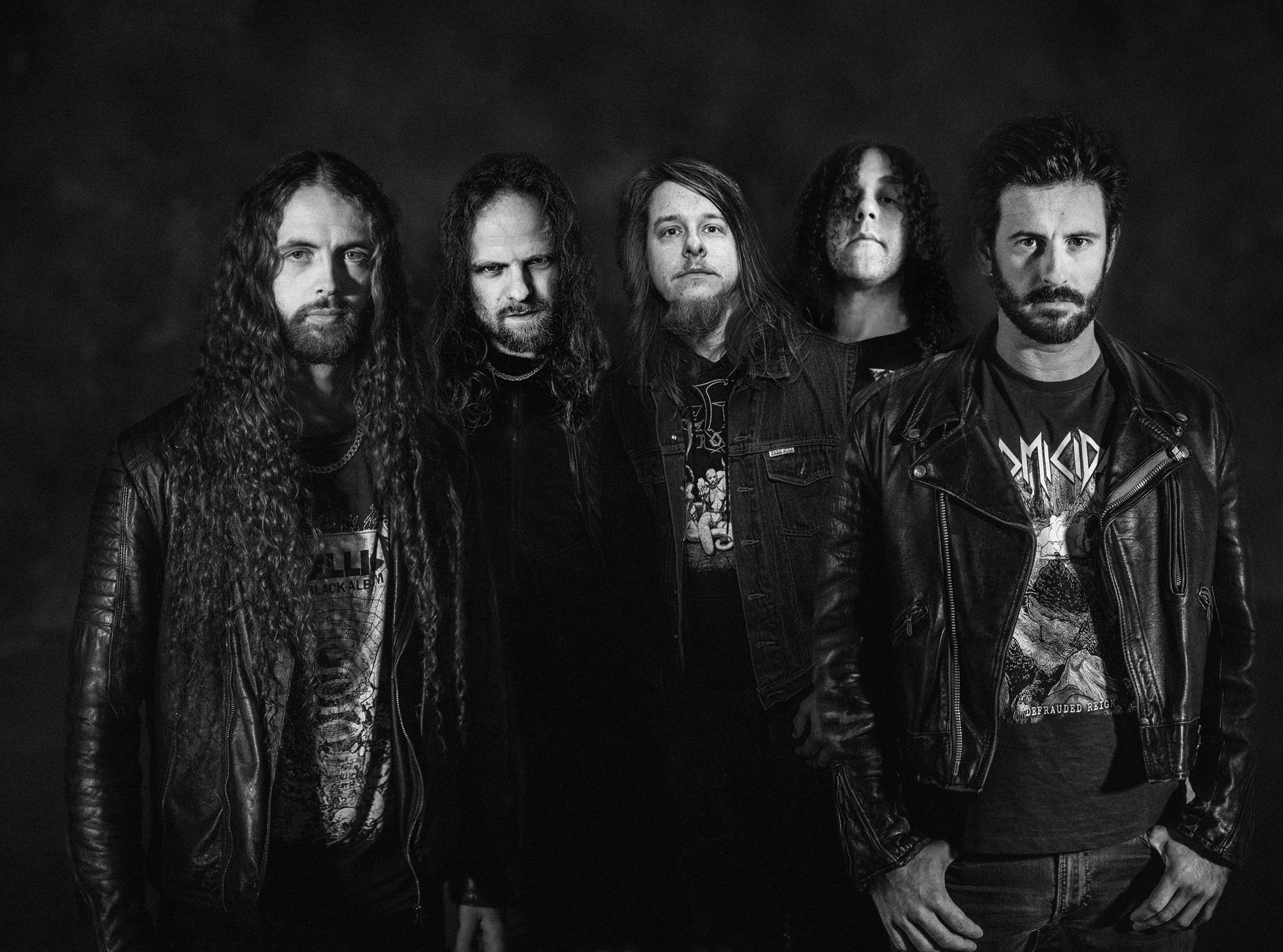 OMICIDA are a new modern-day thrash metal band, as they wear their influences on the sleeves while adding their own unique flare with their extreme precision and break-neck, dual-guitar shredding.
The band does not try and re-invent the wheel, they just add some new dynamics to it. Formed in Los Angeles (2014), the band was founded by drummer Gio Durst (Benediction, ex-White Wizzard, ex-Monument).
The original line-up included ex-White Wizzard member Erik Kluiber (guitar), along with ex-Devil You Know member Roy LeVari (guitar), Roman Kovalik (bass) and Joseph Michael (Witherfall, ex-White Wizzard) on vocals. The band released their first 7 song EP "Certain Death" in 2015. In 2016 Giovanni Barbieri joined the band replacing Joseph Michael on vocals, continuing to release two more singles "State of Terror", "Protect and Serve" in 2017 and their first full lenght album "Defrauded Reign" in 2019.
In 2020 the band faced a new line-up change due to relocation back to the old continent. Keeping its HQ in London, OMICIDA new members are Nik Sampson (Damim, Devilment) and Jamie Hunt (One Machine, ex-Biomechanical) on guitars, Dan Bate (Benediction, ex-Monument, ex-Blaze Bayley) on bass, Philipp Schnepka on vocals and Gio Durst keeping his position as drummer.
The band has been featured on media outlets to the caliber of Revolver Mag, Brave Words, Terrorizer (track "Disobey" featured on Fear Candy CD), Powerplay UK, Metal Hammer DE, Legacy mag DE, Scream mag Norway and many more, creating the strong base for the band to continue their path towards the making of their second album.
OMICIDA delivers a frenetic and dizzying array of speed and technicality, while maintaining a crushing groove with melodic hooks.